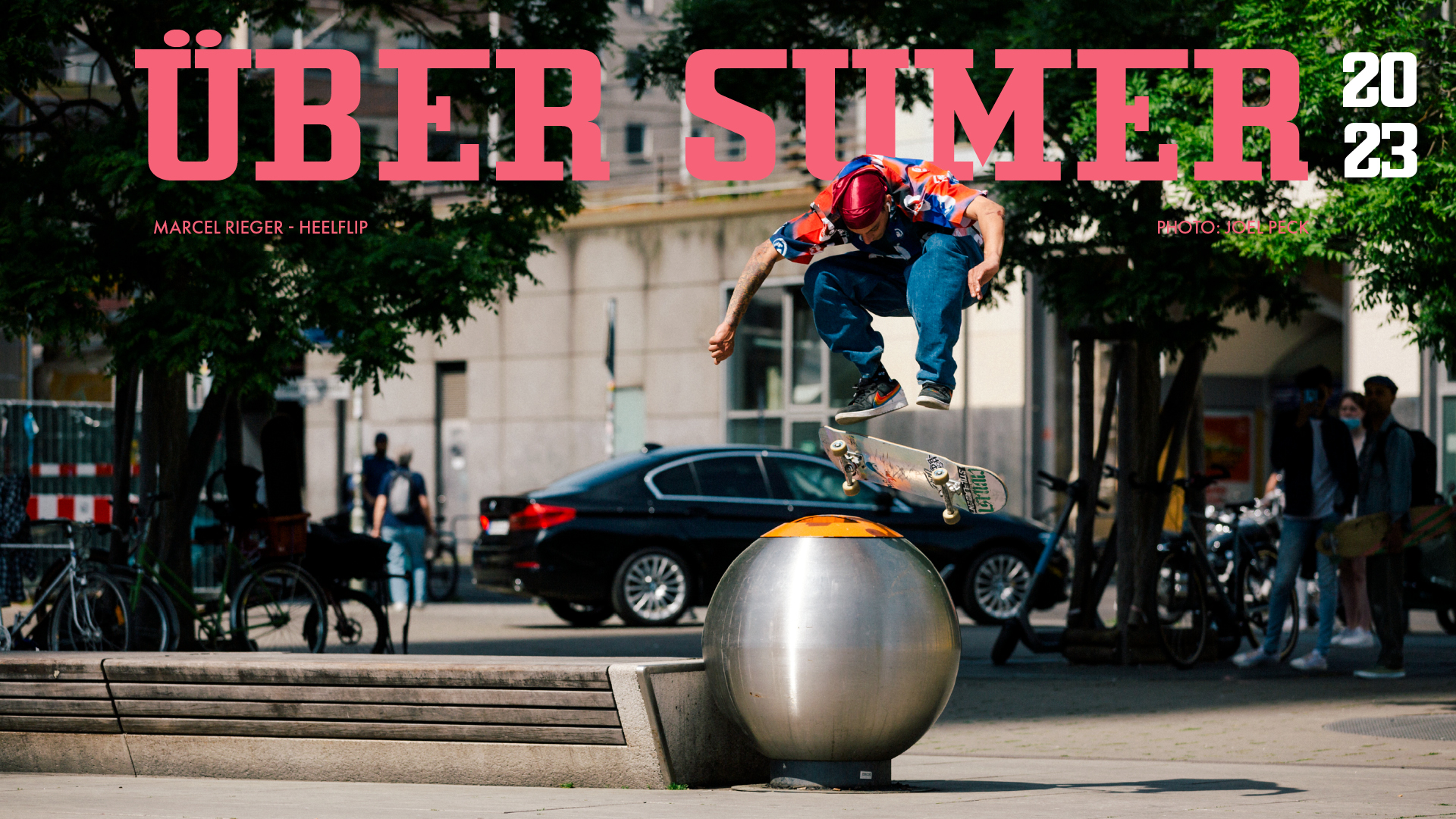 Stay fast, stay real! The skateboard brand "ÜBER" from beautiful Hamburg has been around since 2008 and the goal of producing skateboard decks with high-quality materials, the best quality, and according to the needs of its customers has never been lost.
In the meantime, the brand ÜBER Skateboards has become internationally known and has grown into one of the largest European skateboarding brands. Fresh designs with a high recognition value and the use of environmentally friendly and high-quality materials have contributed significantly to this. ÜBER Skateboards are made from 7 layers of individually pressed Canadian maple. The wood comes from sustainable forestry around the Great Lakes in Canada and the USA. Both the special water-based adhesive and the coating are particularly durable and environmentally friendly at the same time.
At ÜBER, skateboarding comes first, as evidenced by first-class team riders such as Marlene Mangold, Josh Junkes, Marvin Rausch, Emmy Tema, Teemu Pollex, Marcel Rieger, Fabian Trojer, Daniel Spiegel, Shanke Kotte, Ruben Dos Santos Ruiz, Goekhan Eray und Tobias Schmidt. ÜBER Skateboards remains true to its motto: "You can't buy happiness but you can buy a skateboard and that's pretty close!" Amen! 
For Questions drop us some lines: info@ueberskateskateboards.com